Tanaman Potato Head Bali- cosmic plant-fuelled dining experience
No.51B Jl. Petitenget Seminyak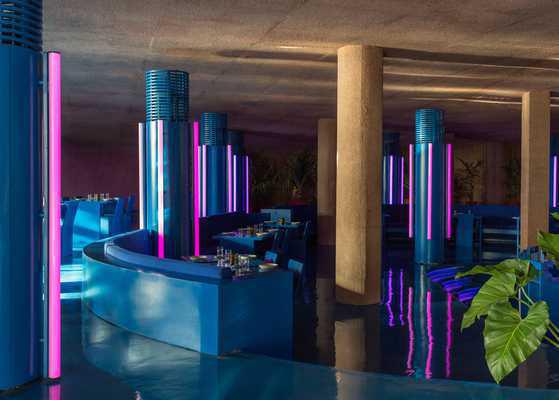 Set in an otherworldly venue with a teleporting soundscape, Tanaman is a multi-sensory dining experience rooted in creative processes and born from a respect for plants that elevates them to the divine.
Head Chef, Dominique Hammond, honours each humble ingredient –root to fruit– morphing Indonesia's tropical flora into their full edible potential.
Tanaman invites you to leave your expectations at the door as you experience flavours drawn from utilising a myriad of culinary techniques –traditional and new age– ranging from fermentation to cold-smoking.
Tanaman's tasting menu unveils new paths to familiar flavours and textures. The first iteration of this dining journey draws on the first of five elements: water. From seaweed farms to salt mines, we explore the element of water, weaving the flavours, aromas and textures of the sea using ingredients collected from the archipelago.

Monday to Sunday: 5.30 pm - 8.30 pm